We held a very successful launch of KCRS in June; the attendance and positive response exceeded our expectations.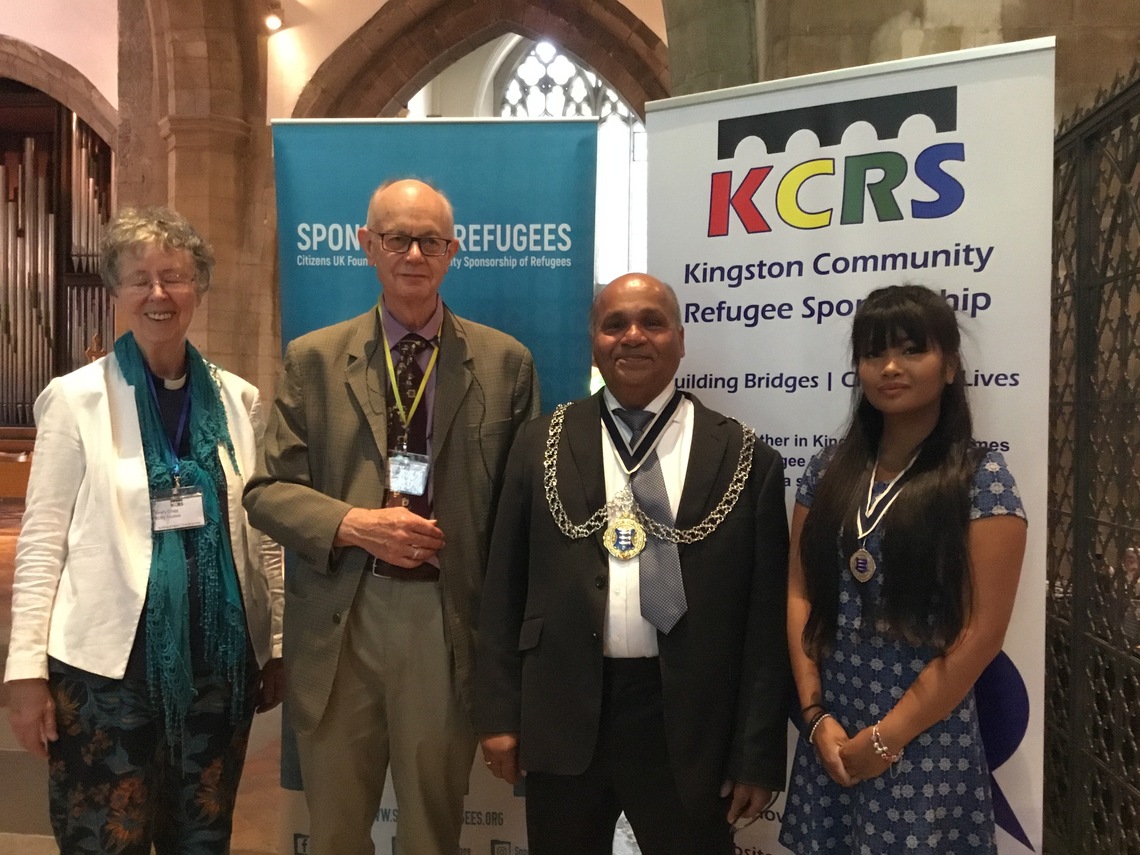 We were addressed by the Mayor of Kingston who promised to contribute personally to our fundraising. Meeting in All Saints Church, we were joined by people from across the community who were keen to help out, offering a variety of skills.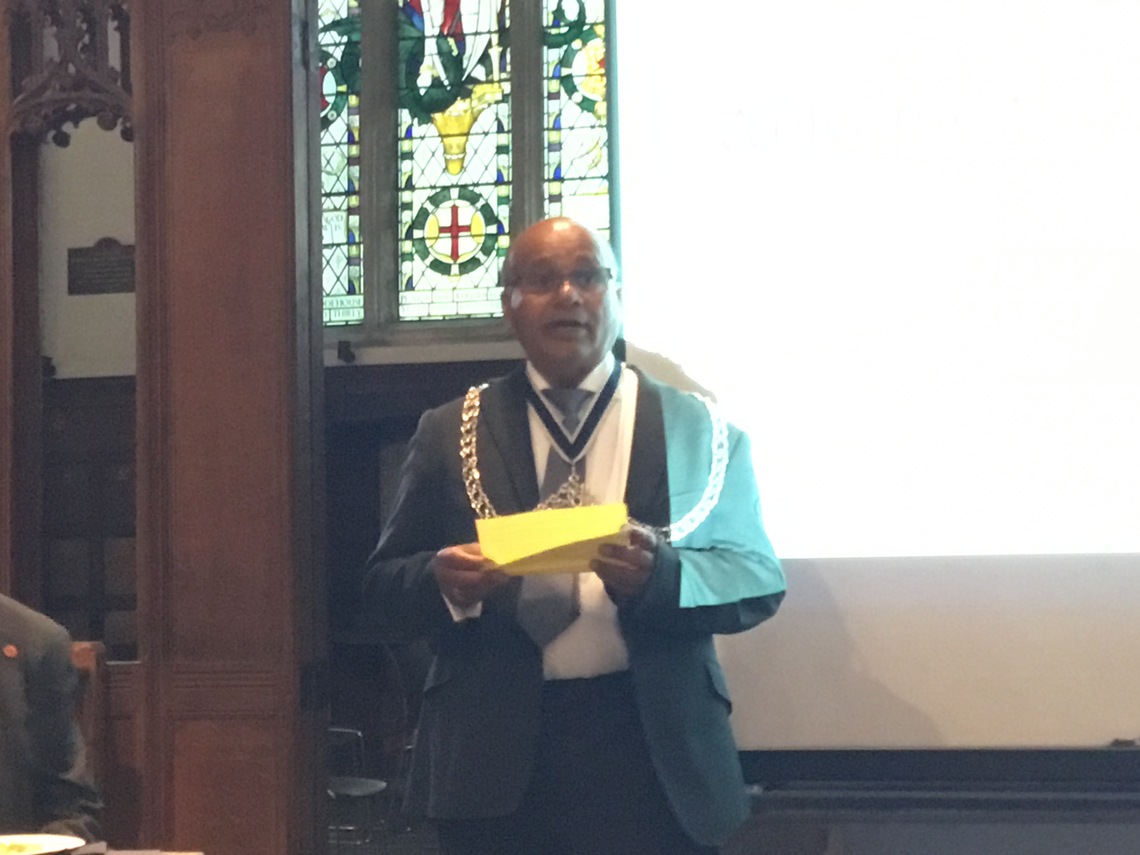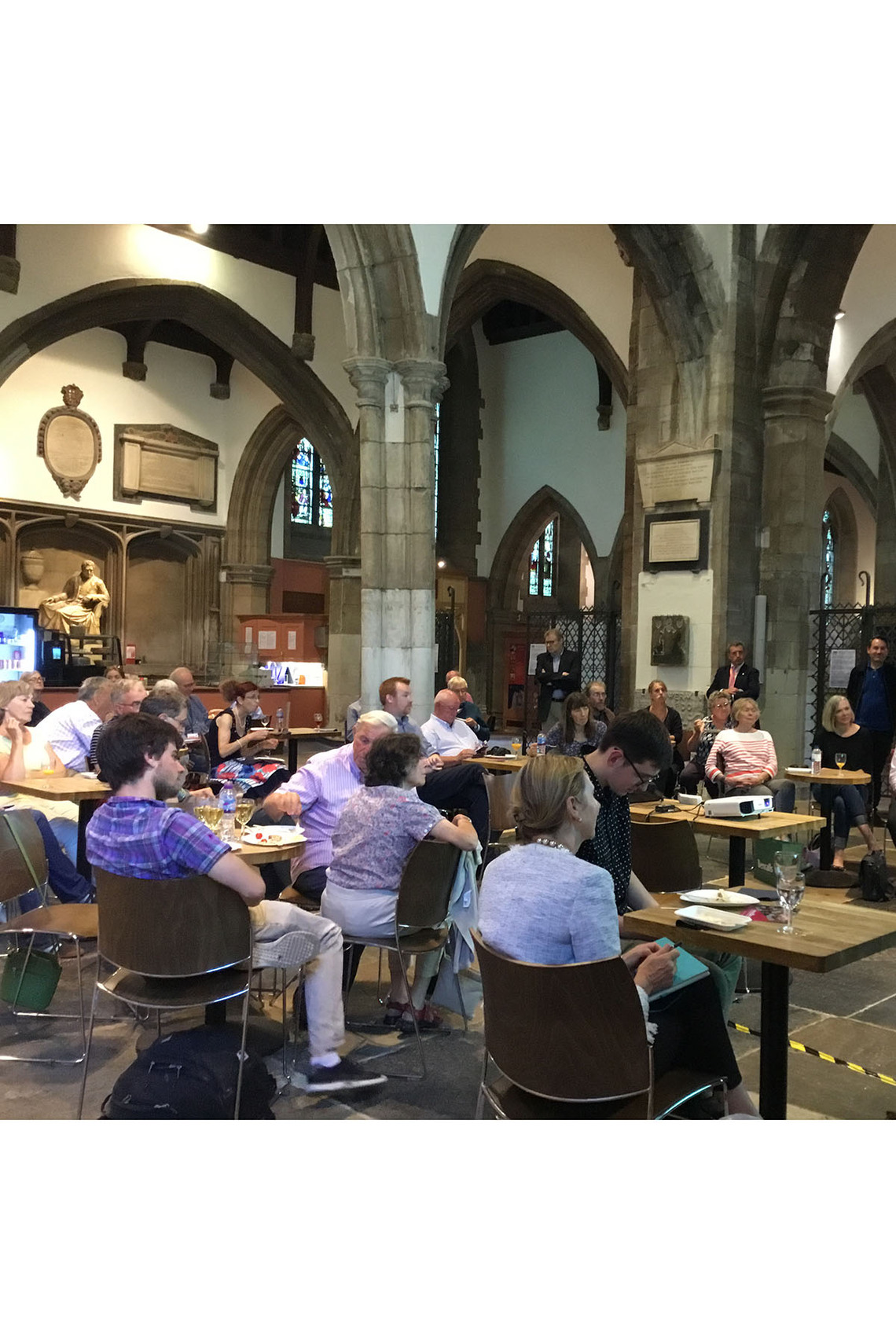 It was a promising launch event and a great start for KCRS - read the full press release below:
A group of Kingston faith communities are working together to sponsor one or more refugee families as part of the government's "Community Sponsorship" scheme. In this scheme the UK government identifies a refugee family who are especially vulnerable in their current situation abroad, for example because of serious health problems. A charity then locates suitable accommodation for the family, provides a welcome when they arrive in the UK, and supports the family for two years, helping them integrate into British life. The Kingston group has registered with the Charities Commission as "Kingston Community Refugee Sponsorship (KCRS)" and will shortly be seeking Home Office approval to bring a vulnerable refugee family to Kingston. The faith communities currently involved in KCRS are All Saints, St John the Evangelist, Kingston and New Malden Methodists, Kingston Quakers and Kingston Liberal Synagogue. KCRS held its launch event on 6th June at All Saints Church to publicise their work and to invite other organisation and interested individuals to become involved. The launch event was opened by the recently installed Mayor of Kingston, Councillor Thay Thayalan, and his deputy, Councllor Olivia Boult. The mayor promised his personal support for the new charity. Members of a Community Sponsorship group in Merton talked about their own experience of supporting a refugee family. Maurice Wren, CEO of the Refugee Council, gave a keynote speech and Tim Finch, Director of Sponsor Refugees, gave a summary of the current state of Community sponsorship in the UK. Ruth Ruse, lay Chair of Kingston Anglican Deanery Synod presented their generous launching donation to KCRS. Concluding the event, Vince Daly, KCRS chair, pointed out that successful sponsorship of a refugee family will depend upon the local community's donations of time, skills and money. Anyone interested in becoming involved in KCRS can contact the group via their website (Google: KCRS Kingston) or by email at KingstonCRS@gmail.com.
18:57, 14 Jun 2018 by Kate White
Tags:
Archive
Use the calendar or list of months to view entries made on those dates.
| S | M | T | W | T | F | S |
| --- | --- | --- | --- | --- | --- | --- |
| | | | | | 1 | 2 |
| 3 | 4 | 5 | 6 | 7 | 8 | 9 |
| 10 | 11 | 12 | 13 | 14 | 15 | 16 |
| 17 | 18 | 19 | 20 | 21 | 22 | 23 |
| 24 | 25 | 26 | 27 | 28 | 29 | 30 |
| 31 | | | | | | |