Newsletter, July 2018
It was exciting to get official charity status in June and to have such a successful launch event with so many local people showing support for our ambition to resettle refugee families in Kingston. It would be wonderful if we could just flick a switch to have our first family arrive in Kingston. Life's not like that – there's a lot of work to be done first. Our prime ambitions are finding accommodation, fund-raising and getting Home Office permission to resettle refugee families but, as well as trying to move forward on each of those, we have been getting to grips with some of the background tasks that go alongside achieving our objectives. Here's a sketch of what has occupied the attention of KCRS trustees since our launch in June.
KCRS in the news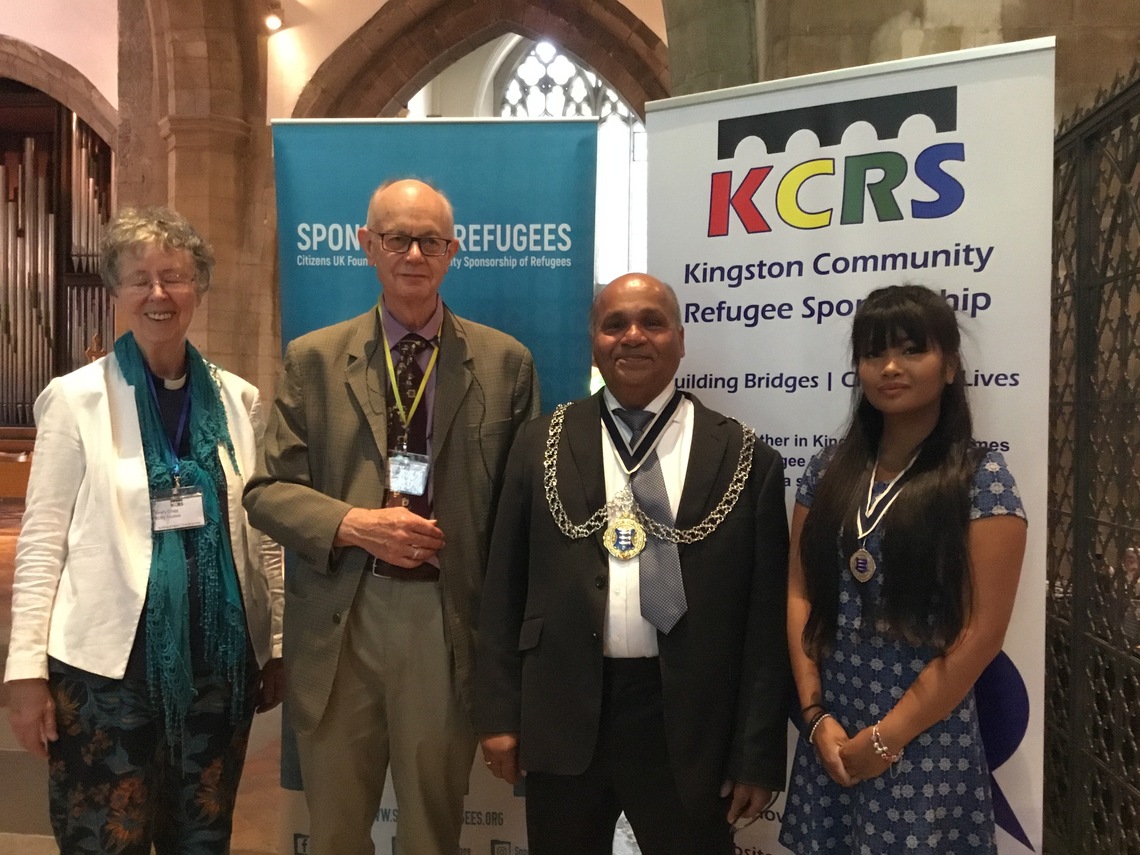 The 6/June launch event for KCRS was reported in the Surrey Comet. Additionally, Liberal Judaism, which enthusiastically supports Community Sponsorship, featured the involvement of Kingston Liberal Synagogue in KCRS in its on-line news. The Jewish Chronicle, which has national print circulation, also reported the launch.
KCRS website
KCRS member, Sam Alston, has volunteered to look after our website. Sam has now had some training with the software that runs the website and has plans for expanding its content.
KCRS membership
KCRS membership has grown since our launch. In particular, Kingston Quakers, Kingston Methodists and Kingston Liberal Synagogue have applied for organisational membership.
GDPR
As a registered charity, KCRS is obliged to meet a variety of regulatory requirements. One of these is the General Data Protection Regulation (GDPR) whose main purpose is to ensure the confidentiality of personal information. GDPR considers photographs of people to potentially be personal information so, to be compliant with its regulations, we have deleted those launch event photographs in which faces (other than those of the speakers) were clearly visible.
Bank a/c
Being a registered charity makes it easier for KCRS to open a bank account. Our application to do so with a local bank was very recently approved. Having a bank account will help with fund-raising and we hope to see a donate button here soon!
Finding accommodation for refugee families
Finding suitable and affordable accommodation is a big challenge. We are organising a brainstorming meeting of those people who attended the KCRS launch event and indicated that they would be willing to get involved in searching for accommodation. If you ticked that box on your KCRS membership form then you should have received an email message about this meeting. If you didn't tick that box but do want to be involved then contact KCRS us here.
Fund-raising
We have drafted a fund-raising strategy and have reviewed this with the support group Kingston Voluntary Action (KVA) whose mission is to advise local voluntary groups such as ourselves. Expect to see more details about fund-raising in our next update.
Kingston featured in Refugee Summit
On 29/June, the community organising charity, Citizens UK, held a "refugee summit" in central London. Part of the day's agenda was to launch a campaign to urge extension past 2020 of the Vulnerable Persons Resettlement Scheme (VPRS). As part of the campaign launch, the meeting celebrated significant contributions to refugee resettlement. Kingston councillor Fiona Boult received a certificate recognising Kingston's contribution – being the first borough to agree to participate in the VPRS scheme and, more recently, hosting events to encourage community sponsorship. KCRS was represented by its chair, having been invited as one of the newly formed community sponsorship groups.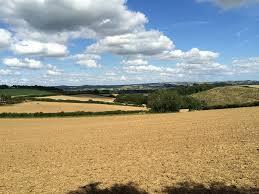 22:52, 18 Jul 2018 by Sam Alston
Tags:
Archive
Use the calendar or list of months to view entries made on those dates.
| S | M | T | W | T | F | S |
| --- | --- | --- | --- | --- | --- | --- |
| | | | | | 1 | 2 |
| 3 | 4 | 5 | 6 | 7 | 8 | 9 |
| 10 | 11 | 12 | 13 | 14 | 15 | 16 |
| 17 | 18 | 19 | 20 | 21 | 22 | 23 |
| 24 | 25 | 26 | 27 | 28 | 29 | 30 |
| 31 | | | | | | |